All Guest Rooms Come with Open-air baths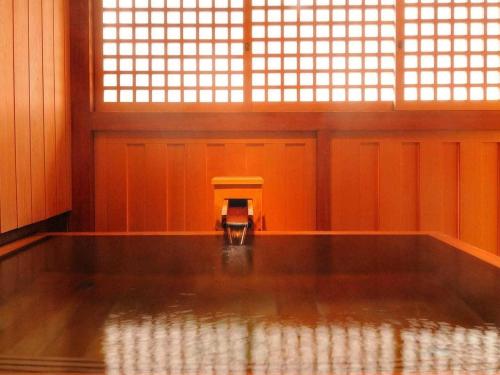 ~Relax Your Body and Mind ~

You can enjoy your time in the private open-air bath in your room with your family and friends. 
They are made by hinoki tree that will make you relax with special scent. 
Please enjoy bathing in a hot spring surrounded by natural beauty.

Hot Spring Source: Sodium Chloride, Magnesium, Calcium
Public Hot Spring for All Guests
~ Relaxing Spacious Public Bath at Musashino Annex~ 

"Shikino-yuzashiki", There are four beautiful seasons in Japan. 
Spring, Summer, Autumn, Winter. 
Come to our ryokan to heal your everyday fatigue. 
Let the exquisite beauty of the four season take you on an ultimate journey. 
In it lies the beauty of Japanese tradition and culture and from this, we have named "Shiki No Yu Zashiki". We can prepare towels for you.
You don't need to bring the towels from your room.
Musashino Annex is walkable distance. No charge to use their bath area. 
~ Public Bath for Man ~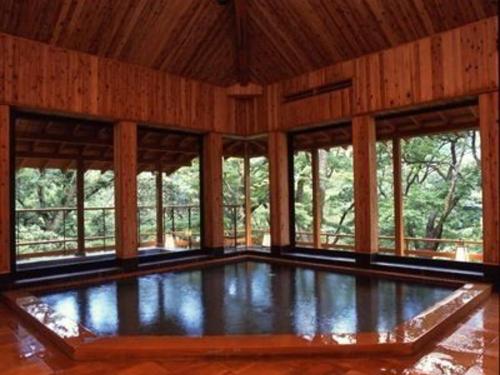 Men's indoor bathroom "Tangono-yu", and open air bath"Jyakotuno-yu(Rotenburo)"*There are Shampoo, Conditioner, Body soap, Aftershave lotion, Hair amenities, Cotton buds, Dryer and Brushes.
~ Public Bath for Woman ~
Women's indoor bathroom "Hinano-yu", and open air bath "Kozueno-yu(Rotenburo)"*There are Shampoo, Conditioner, Body soap, Face lotion, Milky lotion, Make-up remover, Cotton buds, Cotton, Shower caps and Dryer
Hours 3:00pm to 0:00am and 6:30am to 10:00am
Place: Musashino Annex (no charge)
Free Access to Musashino Annex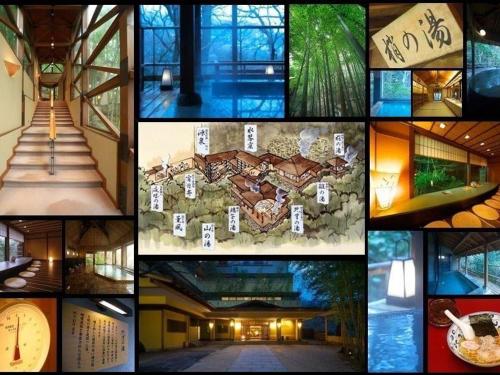 Relaxation room ~Yoi-zuki-tei~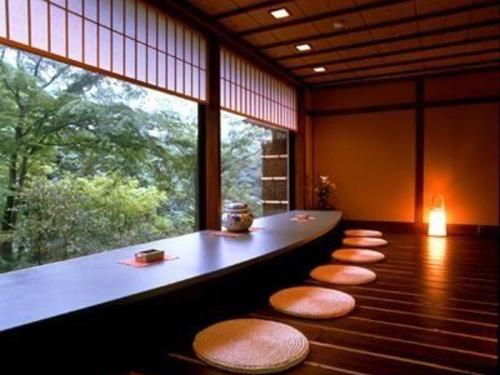 On the way to the hot spring, there is a relaxation room "Yoi-zuki-tei", 
Please use this room when waiting for each other. 
You can spend a leisurely time Japanese style, 
while looking at the beauty of bamboo trees on site. 
Expenses can be charged to your room.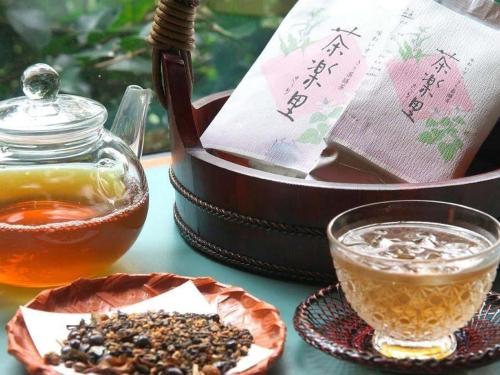 ~ Yakuzen Yasou-cha "SARARI" Tea ~

We serve our original blended tea. 
It has a refreshing taste and the aroma deepensas you gradually brew it.
Steam it in a tea pot and enjoy the deep taste.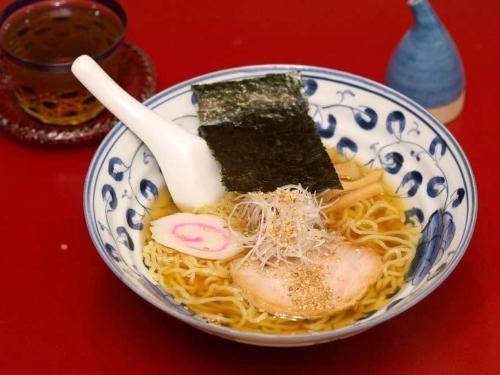 ~ Homemade Noodle Soup ~

We are stocked with a variety of Japanese Sake and draft beer which can also be delivered to your room.You can have a homemade noodle soup from
10:00pm to 11:30pm (closes at midnight).